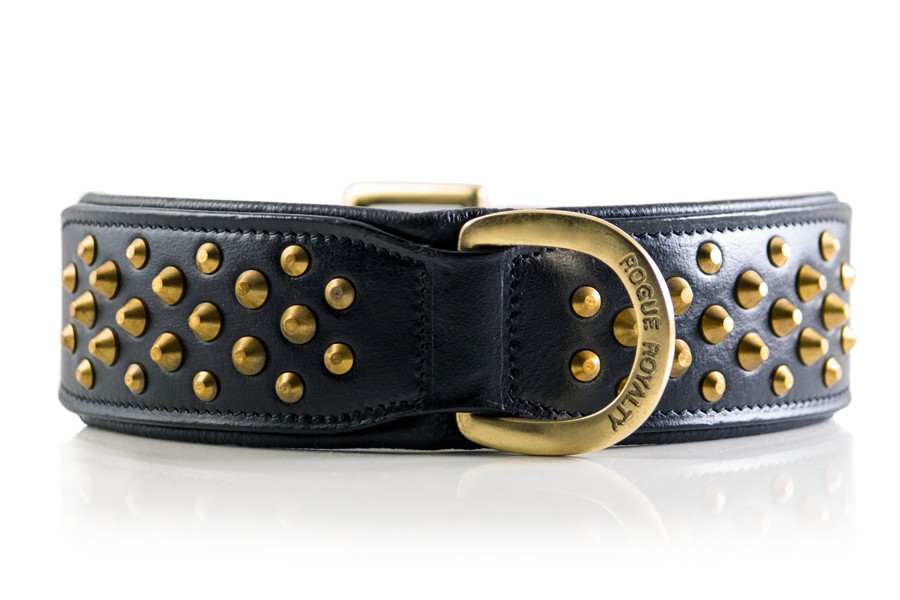 Dogs deserve all the love and affection in exchange for their unconditional love. Many of us treat them as our family members. Every pet owner should make sure to provide additional comfort to their pooch by taking the best-suited restraint option for them.
You might have observed dogs walking around the streets wearing a collar attached to their leash and harness. Busy pet owners often choose gear in a hurry which leads to problems. It is good to take a few minutes to learn about large dog collars and harnesses as they can have a strong influence on your pooch's safety and comfort.
Keep reading to attain a clear understanding which is the right option for your dog – collar or harness.
What are Collars Good for?
Traditional dog-handling perception has guided owners to attach a leash with a collar for outings and walks. While it is a quick and easy way to get our dog out of the door, you need to pay attention to his neck and keep the safety on the edge.
Small breeds such as miniature poodles may not be able to resist under the pressure of this gear whereas it is the most convenient option for larger breeds. They are suitable for dog training, protecting your pup from running away, and discouraging barking. While it gives great control during walks, you need to make sure that the gear doesn't pull away too hard.
Are Harnesses Good for Your Dog?
The harness is another common dog restraint items available that can be used easily without worrying about your pooch's neck. It allows you to keep your furry friend under control by distributing the pressure throughout the body.
These are the safest, secure and comfortable option to hook your dog up to his/her leash. It will reduce pulling, raises your control over your dog, and mitigate stress on the neck. As it is secured closer to the dogs' centre of gravity, it is less likely to get tangled in the leash and helps to prevent jumping.
Which is Better – Collar or Harness?
It is great to have both collar and harness for your furry friend for the most effective training. The harness keeps your pup securely attached while eliminating the strain on the neck. It is also hard to slip out easily so owners can enjoy maximum control.
On the other hand, the collar is a secure way to keep identification tags on the dog's neck at all times. Even if your pup isn't going to escape, it is safe to keep his collar in place when he/she is in the backyard. You can adjust both the items to reduce the risk of neck strain and tangling.
Conclusion:
When you take your pooch out for a walk or run around the streets, you need to ensure that he/she will get the maximum comfort while doing so. It is important for every owner to attain a clear understanding between large dog collars and harness to make an informed decision.
A collar could be an effective way to restrain your pup safely while a harness is quite comfortable as they evenly distribute the pressure throughout the body. Both of them gives great protection and comfort during the walks which keeps your furry friend happier and healthier.
Author:
Rogue Royalty
Viewed:
46 Views
Check Out All Of Rogue Royalty's Images, and Blogs!
Comments:
| | |
| --- | --- |
| Posted By: | Rogue Royalty |
| Location: | Campbelltown, New South Wales |
| Storeboard City: | Sydney, Australia |
| Phone: | +61 2 4620 7660 |
| Description: | When you are looking to buy pet care, protective and food products for your dog, the quality is of high importance for you and it is one key aspect that can determine the quality of life and comfort that your pet deserves. This i what Rogue Royalty a... |
| Website: | http://store.rogueroyalty.com.au/ |
| | |