Recreational drugs have always been a part of the party scene in music festivals. Since the 70s during the peak psychedelic era to today's electronic field, party drugs have resulted in numerous deaths among attendees who attend the music events. Overdosing on drugs or a consuming a toxic mix of pills can result in fatalities. Drug-related deaths at festivals is now a commonly circulated phrase within the music festival scene where communities and governments are lobbying for a change.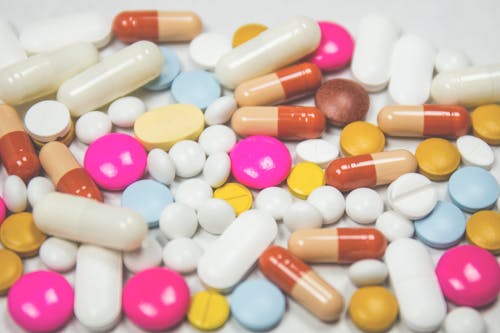 Allowing festival goers to test their pills before consuming is known as 'pill testing' or drug checking. There is a push for a trial of onsite-pill testing kits or booths at music festivals to minimise the risk of young people who attend music festivals to overdose on illicit recreational substances. Although this strategy holds positive intentions, there arguments to say that pill testing can alternatively do more harm than good. The debate between harm minimisation or zero tolerance of drugs at festivals both have its strengths and weaknesses which need to be largely considered. Here are the pros and cons of the pill testing intervention.
Pros
A large majority of the younger population are in favour of pill testing to become available at music festivals. As a harm reduction strategy, festival attendees will be able to test their pills prior to consumption where they will be able to enjoy their event in a perceived 'safer' environment. The mentality driving behind pill testing is by implementing actionable steps to reduce drug-related fatalities at festivals, as opposed to doing nothing. Here are some pros that support the pill-testing scheme.
1. Can reduce drug-related deaths
Festival goers are often unaware of the contents of synthesised drugs where there is a higher chance of consuming life-threatening substances. With drug producers wanting to use cheaper ingredients to produce illicit drugs along with dealers and festival goers wanting to drive down prices of drugs, they have become more affordable however with an added cost. Drugs have become more accessible where pill testing can allow festival attendees to minimise harm when consuming recreational illicit substances. Pill testing can identify the compounds within the pills and test whether the relationship between them are highly dangerous.
2. Increase knowledge and awareness
With drugs no longer a taboo, festival goers and event promoters can educate harmful drugs and the risks of taking specific drugs. Pill testing booths can provide support and encourage the spread of information on negative effects through word of mouth. Further, when certain attendees are caught with the possession of drugs, they can enact harmful and fatal actions such as swallowing pills and overdosing to escape consequences.
3. Collaborative
Police, event promoters, festival goers and pill testing booths will collaboratively create a safer environment for festival attendees and community members. Pill testing will allow the attainment of long-term data regarding drug use and can assist researchers and health promoters on the drugs that are being commonly used.
4. Has the power to shift the black market
The demand for products that have been listed as dangerous have begun to leave the market. Users have altered their consumption choices as they are aware of what drugs are fatally harmful and what can be safe when used recreationally.
Cons
Those who are against the pill testing trial see that it is opposing regulation that stand drugs as illicit by imposing 'no tolerance' of drugs. There is also a lack of research and effectiveness as pill testing is a new and emerging intervention. Here are some cons on the pill testing intervention scheme.
1. Pill testing could encourage greater drug abuse
Pill testing will confirm that the government and society are in support of drug abuse. There are concerns that a trial of pill testing could mean that society allows the legalisation of illicit drugs and condoning drug use. There is also the fear that people who previously have not used drugs will feel safe to experiment with drugs following the introduction of pill testing.
2. Pill testing kit limitations
The pill testing kits are also limited to detecting other toxic materials within the pills. New synthetic drugs such as NBOMe are unable to be detected via pill testing. The pill testing kits are also unable to detect concentration levels and will not be able to recognise high doses of ecstasy and methamphetamine. Pill testing kits are small and not as advanced as the scientific laboratories that can effectively and accurately test substance levels and compounds.
3. False sense of security
Pill testing is argued to bring a false sense of security. A tested pill does not necessarily mean that it isn't harmful to consume where it can be misleading as a pill that is safe to consume. Festivals drugs may be perceived as safe following the introduction of pill testing, yet new substances and toxic materials that can be contained in newer pills will continue to be harmful to drug consumers.
4. No evidence
The Premier has eliminated pill testing as an intervention against drugs at music festivals. Without evidence, there currently is nothing that can justify the success of pill testing. There needs to be more research on the effectiveness of the pill testing kits themselves.
A trial on pill testing will be continued to be pushed by the public. Could this possibly change the music festival scene and drug consumption rates altogether? What is your stance on the pill testing debate? If you are catch with drugs at a festival it is worth chatting to a trusted professional such as LY Lawyers who can assist you with your case.
Author:
Vivian Ly
Viewed:
61 Views
Check Out All Of Vivian Ly's Blogs!
Comments: